CSC News
September 02, 2005
Lanier to Deliver Keynote at CoE Freshman Welcome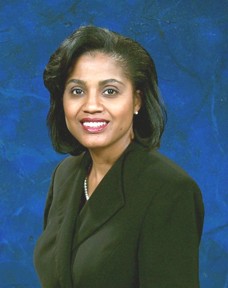 Gayle Lanier
(BS IE '82), VP of Global Corporate Operations at Nortel Networks and member of our Computer Science
Strategic Advisory Board
, will deliver the keynote address to first-year engineering students attending the 5th Annual College of Engineering Freshman Welcome on September 6. The event, which is scheduled from 6:00 to 8:00 p.m. in Stewart Theater at the Talley Student Center, is designed to welcome the new class of 1,200 engineering freshmen to campus, and expose the students to an engineering leader through the keynote address.
Lanier has global responsibility for Nortel's strategic direction and performance for Global Real Estate, Environment and Safety, the European Union Environmental Directives, Global Customer Satisfaction, Core Corporate Quality, and Knowledge Services (training and documentation).
She and her husband Dwain, also an NCSU alumnus, recently donated $25,000 to the College of Engineering to help fund scholarships for engineering undergraduates, with preference given to graduates of North Carolina high schools.
See related story: http://www.engr.ncsu.edu/news/gifts/LanierGift.html.
Return To News Homepage