CSC News
May 17, 2023
Abdelshiheed Named CoE Doctoral Scholar of the Year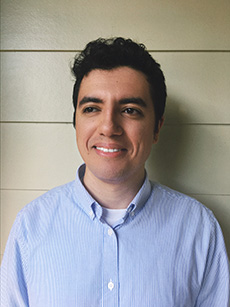 Congratulations to Mark Abdelshiheed, a PhD student in the NC State Computer Science Department, on winning a 2022-23 College of Engineering Graduate Programs Award for Scholarly Achievement.
Abdelshiheed is a skilled researcher with novel and creative ideas and a 4.2 cumulative GPA. He was nominated by Dr. Min Chi, associate professor in computer science, who notes that Abdelshiheed "is very enthusiastic about research, has outstanding research skills, and is very passionate in learning [about] and exploring new domains."
Abdelshiheed's research interests are in the area of cognitive science and artificial intelligence in education, with a focus on applying reinforcement learning to prepare students for future learning with a metacognitive foundation, and time awareness for strategies. He has integrated two types of metacognitive skills into two intelligent tutoring systems, and more than 350 NC State students use his research each semester. Abdelshiheed has been first author on several papers accepted by prestigious conferences, as well as on a book chapter. He received the prestigious Diversity & Inclusion Award from 44th Annual Conference of the Cognitive Science Society.
At NC State, Abdelshiheed is one of six outstanding engineering students to be recognized for their academic achievements, research, leadership and service through the Graduate Student Programs Awards.
To be eligible, graduate students had to submit a resume and receive a nomination from a faculty member. Twenty-five nominations were submitted in total.
Doctoral students and master's students are eligible to receive the Scholar of the Year Award in the following categories: citizenship and service, leadership, research and scholarly achievement.
Please see this related story for details on all of the college's award winners.
~coates~
Return To News Homepage