CSC News
March 24, 2022
Reaves Receives NSF CAREER Award
Brent Lancaster | College of Engineering News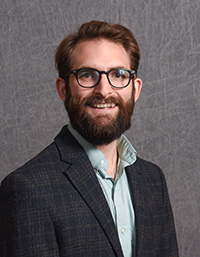 Bradley Reaves, assistant professor in the Department of Computer Science at North Carolina State University, has received a Faculty Early Career Development award, also known as the CAREER Award, from the National Science Foundation (NSF). The award is one of the highest honors given by NSF to young faculty members in science and engineering.
Reaves will receive $606,848 for his project, "Increasing Trust and Reducing Abuse in Telephone Networks."
Telephone users are regularly besieged by unsolicited sales and scam calls, cannot verify identities of callers, and enterprises frequently fall prey to expensive compromises of their telephone infrastructure.
The proposal will deliver techniques to detect these issues, conduct network-wide systematic measurement, and provide practical defenses for these problems. The vision of this 5-year project is to provide technologies that will restore the telephone network to its former status as a trusted and trustworthy network.
Reaves is a member of the Wolfpack Security and Privacy Research (WSPR) Lab. His research is dedicated to measuring and improving the security and privacy of computer systems, with a particular emphasis on telephone networks and software for mobile platforms. This work has addressed detection and measurement of mobile malware in the wild, identified systemic risks in developing world mobile money systems, and provided new techniques to distinguish legitimate and fraudulent phone calls.
His research integrates knowledge from fields as diverse as signal processing and digital communications; data science, machine learning, and statistics; cryptography; program analysis; reverse engineering; and Internet and telephone networks.
Reaves earned bachelor's and master's degrees in computer engineering from Mississippi State University, a master's in computer science from the Georgia Institute of Technology and a Ph.D. in computer engineering from the University of Florida.
He joined the NC State faculty in 2017.
~lancaster~
Return To News Homepage