CSC News
July 30, 2021
Singh Using Hypergame Theory to Fend Off Attackers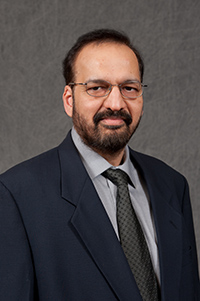 Dr. Munindar Singh, Alumni Distinguished Professor of Computer Science at NC State University, has been awarded $95,000 by Virginia Polytechnic Institute and State University (Virginia Tech) to support his research proposal entitled "Foureye: Cyber Defensive Deception Based on Hypergame Theory for Tactical Networks."
The award runs from December 1, 2020 to April 30, 2023.
Abstract – This project investigates a form of active cyberdefense based on defensive deception against an attacker. It applies a form of game theory called hypergame theory that enables a natural representation of situations where an attacker and a defender can be understood as playing a different game. This project will develop computational models of hypergames that reflect cyber attack and defense strategies to support the investigation of tradeoffs such as between defense effectiveness and cost. If successful, the project will yield
representations and algorithms that defenders could apply to disrupt an attacker's beliefs and thus cause attacks to fail.
For more information on Dr. Singh, click here.
~coates~
Return To News Homepage