CSC News
June 29, 2021
Singh Elected Foreign Member of Academia Europaea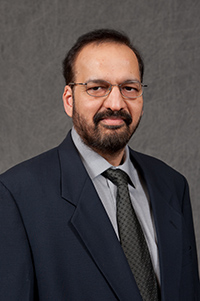 Congratulations to Dr. Munindar Singh, Alumni Distinguished Graduate Professor of Computer Science at NC State, on becoming NC State's first Elected Foreign Member of Academia Europaea.
Academia Europaea is the Pan-European Academy of Sciences, Humanities and Letters and was established in 1988 with encouragement from the European Ministers of Science. The object of Academia Europaea is the advancement and propagation of excellence in scholarship in the humanities, law, the economic, social, and political sciences, mathematics, medicine, and all branches of natural and technological sciences anywhere in the world for the public benefit and for the advancement of the education of the public of all ages. The aim of the Academy is to promote European research, advise governments and international organizations in scientific matters, and further interdisciplinary and international research.
Academia Europaea's more than 4,500 members include leading experts from the physical sciences and technology, biological sciences and medicine, mathematics, the letters and humanities, social and cognitive sciences, economics, and the law. Invitation to membership of the Academia is by invitation only and follows a rigorous peer review selection process by each relevant section. The Academia Europaea, wishes to elect into membership scientists and scholars of international distinction, irrespective of nationality, citizenship, gender, location or discipline. The primary criterion for membership is "sustained academic excellence in the candidate's field.
Singh was elected a member of the Informatics section for his distinguished contributions to computer science, especially in decentralized AI, multiagent systems, and service-oriented computing. His current research emphasizes sociotechnical systems as a computational basis for modeling and realizing software to support collaborations of autonomous stakeholders, as arise in application domains such as finance, healthcare, manufacturing, and the Internet of Things.
~###~
Return To News Homepage