CSC News
April 30, 2021
Catete Honored with CoE's 2021 Award for Excellence
Two outstanding staff members from the NC State Computer Science Department were recognized as nominees for the annual College of Engineering Awards for Excellence at a virtual ceremony held April 28. Dr. Louis Martin-Vega, Dean of the College of Engineering, presented the awards to nominees Veronica Catete, Research Scholar, and Donna Richards, University Program Specialist in the Contracts and Grants office.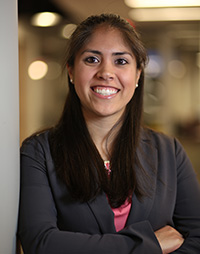 The Department is pleased to announce that Veronica Catete was named one of two EHRA Awards for Excellence recipients.
Catete was nominated in the "Spririt of North Carolina" category. Per her nomination, "She exemplifies excellence in service, leadership, and scholarship, and has been recognized by multiple organizations for her outreach work and broadening participation in computing. Dr. Catete promotes STEM and computer science education in the state of NC and beyond… She has contributed to making NCSU the world's leading institution in computer science education research… She helps the Infusing Computing Project, which has prepared and empowered 450 NC and SC teachers to integrate computational thinking into their classrooms…an incredible service in NC which just adopted computer learning standards for all K-12 students in 2020… Dr. Catete is involved in task forces to improve diversity and promote anti-racism… she has also worked to bring STEM to rural areas in Rwanda. Dr. Catete truly exemplifies the state motto, "To be, rather than to seem" by mentoring others in the pursuit of excellence and serving as an ambassador for the state of NC."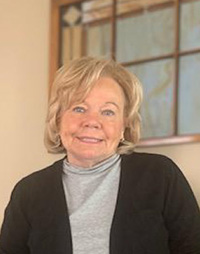 Richards was nominated in the "Customer Service" category. Per her nomination, "She is very positive, supportive and knowledgeable. Donna always tries to help and has a positive outlook. She finds solutions for all questions and scenarios. Donna is definitely a key player on the CSC team!"
The Awards for Excellence program recognizes the accomplishments and achievements of permanent NC State employees at both the unit and University levels who do not hold faculty rank. Award recipients received eight hours of paid time off, a $250 check and a plaque.
Catete is now a nominee for the university-wide Awards for Excellence where the twelve possible winners receive an additional eight hours of paid time off, a cash award of $1,000, and an engraved award plaque. The NC State University Awards for Excellence recipients are then submitted for consideration for the Governor's Awards for Excellence, which is the highest honor awarded to a State of North Carolina employee.
For more information on the College of Engineering Awards for Excellence, please click here.
~coates~
Return To News Homepage