CSC News
October 16, 2020
Singh Recognized for Research Innovation by the IEEE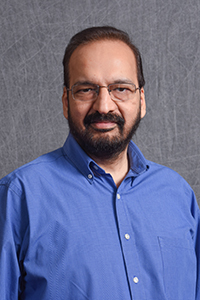 The Institute of Electrical and Electronics Engineers (IEEE) Computer Society recently awarded Dr. Munidar Singh the IEEE TCSVC Research Innovation Award for his contributions to services research and engineering systems of autonomous and heterogeneous parties via computational abstractions for business protocols, contracts, trust, and reputation.
Singh is an Alumni Distinguished Graduate Professor in the NC State Computer Science Department. His research areas include artificial intelligence and Intelligent Agents, computer and video games, cybersecurity, health care information technology, and information and knowledge management.
For over 70 years, the IEEE Computer Society has existed to empower leaders in technology and innovation. The IEEE TCSVC Research Innovation Award recognizes "...outstanding technical innovations in the field of services computing have had a lasting impact in advancing the theory and practice in the field. The contributions must have significantly influenced the direction of research and development of the field or transferred to practice in significant and innovative ways and/or enabled the development of commercial systems/products…"
The award will be officially announced and presented to Singh at the virtual Services Computing Congress 2020 event on October 23rd.
~snyder~
Return To News Homepage