CSC News
July 31, 2020
Henderson Wins Best Paper Award at EDM2020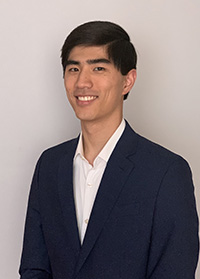 Congratulations to NC State Computer Science PhD student Nathan Henderson (pictured) and his co-authors Vikram Kumaran, Wookhee Min, Bradford Mott, Ziwei Wu, Danielle Boulden, Eric Wiebe, and James Lester, from NC State, and Trudi Lord, Frieda Reichsman, and Chad Dorsey, from the Concord Consortium, for winning the Best Student Paper Award at the 13th Educational Data Mining Conference held virtually July 10-13, 2020.
The winning paper is "Enhancing Student Competency Models for Game-Based Learning with a Hybrid Stealth Assessment Framework." The abstract follows:
In recent years, game-based learning has shown significant promise for creating engaging and effective learning experiences. Developing models that can predict whether students will struggle with mastering certain concepts could guide adaptive support to assist students with mastering those concepts. Game-based learning environments offer significant potential for unobtrusively assessing student learning without interfering with gameplay through stealth assessment. Prior work on stealth assessment has focused on a single machine learning technique such as dynamic Bayesian networks or long short-term memory networks; however, a single modeling technique often does not guarantee the best predictive performance for all concepts of interest. In this paper, we present a hybrid data-driven approach to stealth assessment for predicting students' mastery of concepts through interactions with a game-based learning environment for introductory genetics. Stealth assessment models utilize students' observed gameplay behaviors using challenge- and session-based features to predict students' learning outcomes on identified concepts. We present single-task and multi-task models for predicting students' mastery of concepts and the results suggest that the hybrid stealth assessment framework outperforms individual models and holds significant potential for predicting student competencies.
It was supported by an NSF grant, "Guiding Understanding via Information from Digital Environments (GUIDE)"
https://www.nsf.gov/awardsearch/showAward?AWD_ID=1503311&HistoricalAwards=false
To read the winning paper, click here.
EDM2020 is a leading international forum for high-quality research that mines datasets to answer educational research questions, including exploring how people learn and how they teach. These data may originate from a variety of learning contexts, including learning and information management systems, interactive learning environments, intelligent tutoring systems, educational games, and data-rich learning activities.
The theme of this year's conference was "Improving Learning Outcomes for All Learners". The theme comprises two parts: (1) Identifying actionable learning or teaching strategies that can be used to improve learning outcomes. (2) Using EDM to promoting more equitable learning across diverse groups of learners.
~coates~
Return To News Homepage