CSC News
November 20, 2019
Fall Diploma Ceremony Set for December 20th in Reynolds Coliseum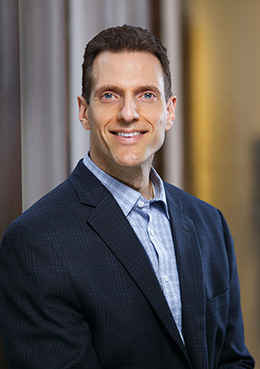 Please join us as we recognize our graduates during the NC State University Computer Science Department's Fall Diploma Ceremony on Friday, December 20th at 1:00 p.m. The ceremony will be held in William Neal Reynolds Coliseum on the campus of NC State University, located at 2411 Dunn Avenue, Raleigh (directions).
Approximately 200 graduates are expected to receive their degrees during the ceremony. Our special thanks go to Blue Cross Blue Shield of North Carolina, the NC State Engineering Foundation and the ePartners Program for their generous sponsorship of this event.
Joe Bastante, Chief Technology Officer at Blue Cross Blue Shield of North Carolina will provide the keynote address. Bastante is a technology change leader who has led technology transformation for world-class organizations for more than two decades. In his current role, he has held responsibility for major areas of IT whereby he transforms the organization, gains stability in outcomes, and transitions for longer-term operations.
Most recently he has envisioned, gained approval for, and executed a major data center migration and modernization program building colocation data centers in proximity to cloud vendors. As this work has been transitioned, he is championing the AI strategy for the company, leading a comprehensive Cloud deployment initiative, and has recently taken responsibility for all information delivery functions in IT to modernize and accelerate speed-to-market. Bastante leads all architecture functions, mobile solution delivery, and an innovation practice, which is growing due to executive leadership excitement about recent innovations.
One of Bastante's defining qualities is his commitment to ongoing learning in technology, leadership, and business. He devotes a significant amount of personal time learning and applying the latest and most important new technologies. He also continues to study leadership material often engaging his staff through book clubs and discussions.
Prior to Blue Cross, Bastante held leadership positions at Quintiles Transnational (Now IQVIA) in IT and within the business where he helped define a new model for drug development. He has held positions of increasing responsibility at Johnson & Johnson and AT&T. Additionally, he has provided strategic and technology consulting to organizations in the industries of Financial, Telecommunications, Health & Life Sciences, Manufacturing, and Insurance.
Bastante holds both an M.S. and B.A. in Computer Science and has earned several certifications including Lean/Six Sigma Black Belt certification from the American Society for Quality and Project Management certification from PMI.
Bastante often is sought as a speaker on the topics of technology, IT transformation, and process improvement. Most recently he's presented at the Premier CIO Forum Conference, the Digital Enterprise Transformation Assembly, the Triangle Technology Executive Council, and the American Society for Quality chapter meetings.
NOTE TO GRADUATES: For the benefit of relatives and friends who may not be able to attend the event in person, the event will be available online via live video streaming at http://go.ncsu.edu/csc-diploma. Firefox, Internet Explorer and Safari are recommended for viewing the live streaming of the ceremony.
Parking is available in the Coliseum Parking Deck located at 201 Jeter Drive. For the convenience of guests who might require overnight accommodations, there are a number of hotels located in the immediate area. For more information, click here.
There are several ways to commemorate this special occasion. As each graduate is handed his/her diploma, a professional photographer will take his/her picture. A free color proof will be sent to each graduate's current mailing address, including a password for online viewing. There is no obligation to purchase prints. To receive email notification when photos are online, please visit www.photospecialties.com to pre-register. If a proof is not received within a week of the ceremony, please contact www.photospecialties.com or call 1-800-722-7033.
~coates~
Return To News Homepage