CSC News
February 01, 2019
Fidelity Investments Speaker Series Welcomes Devin Shackle of Advance Auto Parts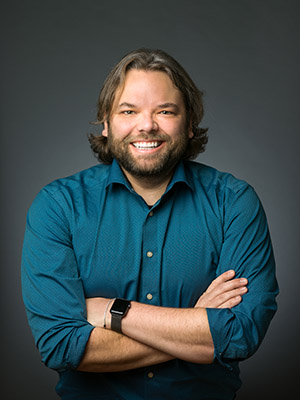 Please join us on February 28th at 6:30P in Room 1231 in Engineering Building 2 for the second Spring talk in the Fidelity Investments "Leadership in Technology" Speakers Series.
Our special guest speaker will be Devin Shackle, Director of Data Science at Advance Auto Parts (AAP), a $10B automotive after-market retailer. Shackle's talk topic will be "Innovating Inside Large Organizations: Lessons from a Trouble Maker."
Shackle earned his ALB in computer science from the Harvard Extension School and his MS in analytics from American University's Kogod School of Business. He helps grow, lead, and develop a team of data scientists tackling a wide variety of business problems from the optimization of current operations to efforts in computer vision and artificial intelligence exploring new ways for AAP to compete as a market-leading retailer. He leads the Knowledge Network, one of nine Team Member Networks that support inclusion and diversity across AAP's 70,000+ employees. Shackle is also involved in mentoring and promoting the broadening of representation and access to computer science, data science, and technology through his engagements with the tech community.
Abstract: Most large organizations operate from long-standing and well-established business rules. Although top executives may understand that innovation is key to the survival of any entity in the modern economy, the efficiencies, processes, and organizational structures that enable today's success may very well hinder (intentionally or unintentionally) the implementation of tomorrow's great new idea. How then, does the engaged employee with an idea make a difference with multiple layers of status quo above them? This talk will focus on lessons and best-practices that I have learned through my career as an innovator within very large organizations. We will explore the factors that affect innovation and build an understanding of the optics surrounding innovation both from the perspective of the innovator as well as the organization.
The event is free and open to the public. Ample free parking is available on Centennial Campus after 5 pm. For directions and more information, click here.
These lectures have been approved by the CSC Graduate Oversight Committee to count toward the required lectures for graduate students.
~coates~
Return To News Homepage