CSC News
February 21, 2018
The NSF Supports Martens' Complex Systems Research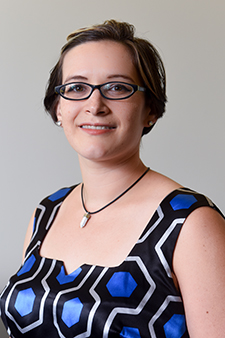 Dr. Chris Martens, assistant professor of computer science at NC State University, has been awarded $161,142 by the National Science Foundation (NSF) to support her research proposal entitled "Supporting Domain-Specific Inquiry with Rule-Based Modeling."
The award will run from March 1, 2018 to February 29, 2020.
Abstract – An increasingly common method for communicating and critiquing the emergent behavior of complex systems is interactive simulation, which can teach interactors about the way a system works by revealing system-level properties like feedback loops and tension between objectives. The Ceptre programming language provides a way to author interactive simulations in a rule-based way, amenable to both intuitive understanding and analysis. We propose to expand Ceptre's audience by implementing a user interface that enforces syntax-level and type-level correctness of programs, which can be run and deployed in the browser for rapid prototyping.
For more information on Dr. Martens, click here.
~coates~
Return To News Homepage