CSC News
January 11, 2018
Williams Elected as Fellow of IEEE
Darsee Heath | College of Engineering News Services | 919.513.3441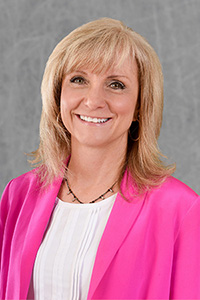 Dr. Laurie Williams, professor and interim head of the Department of Computer Science at North Carolina State University, has been elected as a Fellow of the Institute of Electrical and Electronics Engineers (IEEE).
The IEEE Fellow is one of the most prestigious honors of the IEEE, and is bestowed upon a very limited number of Senior Members who have contributed importantly to the advancement or application of engineering, science and technology bringing significant value to our society.
Williams, who joined the NC State faculty in 2000, was recognized by IEEE for her contributions to reliable and secure software engineering.
Williams is internationally known as one of the foremost researchers in agile software development and the security of healthcare IT applications. Additionally, she leads the Software Engineering Realsearch research group at NC State, which focuses on the development of reliable, secure software and collaboration with high-tech companies such as ABB Corporation, Cisco, IBM, Microsoft, Nortel Networks, Red Hat and numerous healthcare IT organizations.
Amongst her many awards, she has received the Carol Miller Graduate Lecturer Award, NC State Alumni Association Outstanding Research Award and National Science Foundation Faculty Early CAREER Award. Williams is an IEEE senior member and NC State faculty scholar.
She received a B.S. in industrial engineering from Lehigh University, an MBA from Duke University's Fuqua School of Business and a Ph.D. in computer science from the University of Utah.
~heath~
Return To News Homepage