CSC News
April 19, 2017
Vatsavai Using Latest Award to Study Slum Development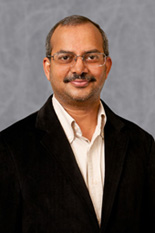 Dr. Ranga Vatsavai
, associate professor of computer science at NC State University, has been awarded $21,237 by Duke University via Omidyar Network to support his research proposal entitled "Property Rights and Land Tenure in the Slums of Bangalore."
The award will run from January 1, 2017 to February 8, 2018.
Abstract
– Slums have become an inescapable feature of cities in the developing world, and the number of people living in slums has increased rapidly, coming close to 1 billion and rising higher (UN-Habitat 2010). Relatively little is known, however, about patterns of slum development over periods of time and about factors associated with progressive improvements. One of the objectives of this research is to develop a prototype methodology for semi-automatic slum identification and categorization that can speedily and reliably be adapted for use in other cities.
For more information on Dr. Vatsavai, click here.
Return To News Homepage