CSC News
December 23, 2016
Vouk to Step Down as Computer Science Department Head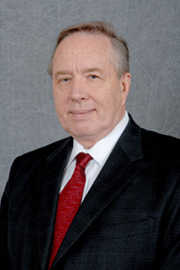 Dr. Mladen Vouk
will be stepping down as Computer Science Department Head effective January 1, 2017. He will continue to serve NC State in the very important role of Associate Vice Chancellor for Research Development and Administration as well as Director of the NC State Data Initiative, and as a computer science faculty member.
Dr. Louis Martin-Vega
, Dean of the NC State College of Engineering, expressed his gratitude for Vouk saying, "I would like to extend my sincere appreciation to Mladen for his dedicated leadership and commitment to CSC for the eleven plus years that he has served in this position. The progress and accomplishments of the CSC faculty, students and staff over these years has been outstanding and reflect both the care and concern that Mladen has felt for the faculty, staff and the department every day that he has been in this position.
"
Dr. Laurie Williams
, professor and Associate Department Head of the Computer Science Department, will become the Interim Head of the department effective January 1, 2017. Williams' accomplishments as an outstanding researcher and educator are well known and recognized both within NC State and externally. Her current responsibilities as Associate Head and prior tenure as acting department Head have also served as excellent preparation for this role.
The plan going forward will be to carry out a national search for a new computer science department head during the 2017-18 academic year with the intent of having a new department head in place by Fall, 2018. Williams will serve as the Interim Head for at least 18 months to allow time for the search to be carried out. Dean Martin-Vega will be setting up a search committee during the fall of 2017. The search will be completely open allowing both internal and external candidates to apply and/or be nominated.
Save
Return To News Homepage