CSC News
November 30, 2016
Computer Science Kicks Off New Career Development Events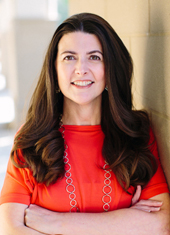 It's no secret that a career in computer science offers an abundance of job opportunities in nearly every industry. However, the large amount of prospects can be overwhelming. To help students navigate the job/internship search, NC State launched the new Computer Science Corporate & Career Services program. Spearheading the program is Leslie Rand-Pickett, Director of Graduate Career Services, whose focus is on supporting the career development of the over 700 graduate students in Computer Science.
The program offers large and small scale career events to Computer Science students. Students regularly meet in small groups to build skills through workshops and meetings in the high-tech Career Services suite located in 1222 Engineering Building 2 (EB2). Rand-Pickett believes, "The suite creates opportunities they haven't had before to build their skills and grow confidence. It's somewhere they can come and ask questions." Over 180 students have received individual, personalized assistance this fall, with topics ranging from resume editing to negotiating job offer deadlines.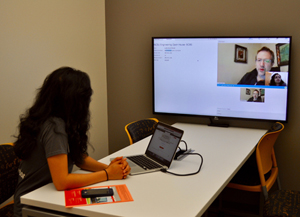 The new Career Services program has created a number of new opportunities for Computer Science students and employers. The program's first event, Navigating Network Events, sponsored by NetApp, was held on August 31. The event consisted of a seminar on the techniques and etiquette of networking, followed by a reception to practice those skills with NetApp team members. Ninety newly enrolled master's degree students attended this popular event.
Building on the program's huge success, a number of other career-based events were implemented. Undergraduate and graduate students participated in a panel discussion and mock interviews with ePartner companies. Prior to the Computer Science ePartner Career Connection event in September, a panel discussion on career fairs and interview preparation attracted over 100 students, and featured speakers from Informatica, LexisNexis, Deutsche Bank Global Technology, and NetApp. And thanks to volunteers from several of our ePartners including Google, KPIT, Dude Solutions, SAS and others, 90 students were able to simulate the practice of interviewing, from sign up through ePACK to dressing the part the day of the event.
In addition to these larger scale programs, small group meetings provide guidance on career topics including: mock interviews, resume workshops, and job searching. Recently, more than 70 graduate students participated in peer-led technical interview practice sessions. Positive feedback has reassured Rand-Pickett on the program's benefits for CSC students. "It's encouraging for them so that when they have to go into a real interview, they've done it before successfully."
Return To News Homepage