CSC News
September 29, 2016
Barnes Attends White House Summit on Computer Science for All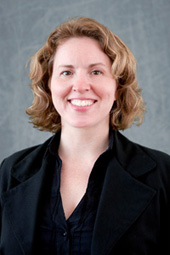 As part of Back to School Week in September, the White House hosted a summit on Computer Science for All, an event that marked the progress on expanding computer science education since the President's call to action in his State of the Union address earlier this year The event also celebrated the new commitments in support of the effort.
Dr. Tiffany Barnes
, associate professor in the Computer Science Department, was invited to attend the Summit.
Computer Science for All is the President's bold new initiative to empower all American students from kindergarten through high school to learn computer science and be equipped with the computational thinking skills they need to be creators in the digital economy, not just consumers, and to be active citizens in our technology-driven world. Our economy is rapidly shifting, and both educators and business leaders are increasingly recognizing that computer science is a "new basic" skill necessary for economic opportunity and social mobility.

Computer Science for All builds on efforts already being led by parents, teachers, school districts, states, and private sector leaders from across the country.
Barnes has been working on teacher professional development preparing high school teachers to teach computer science principles since 2012. She uses the Beauty and Joy of Computing curriculum as part of her Frabjous Computer Science collaborative project with the University of California. She has worked on broadening participation in computing through her NSF-funded STARS computing corps project since 2006. She is also part of a GRIP proposal to leverage this critical time for computer science education to bring computer science for all to K-12 programs in North Carolina.
For more information on Computer Science for All, please click here.
Return To News Homepage