CSC News
September 29, 2016
IEEE Honors Vouk with Life Membership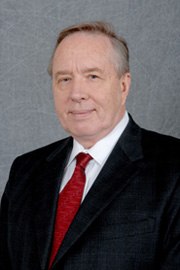 Dr. Mladen Vouk
, Distinguished Professor or Computer Science, Head of the Computer Science Department, and Associate Vice Chancellor for Research Development at NC State, has been selected for Institute of Electrical and Electronics Engineers (IEEE) Life Membership.
This special honor is reserved for individuals who have truly distinguished themselves through their sustained and lasting contributions to IEEE. Life Membership status speaks to both professional achievements in technology as well as the significant impact recipients have made on the growth and development of IEEE.
Designees of this top echelon of membership are among the most active, engaged and influential volunteers. Life Members serve as reviewers, editors, and conference organizers. They participate in the development of standards, organize and participate in local meetings and serve in leadership roles at all levels of the organization.
Vouk is a highly respected computer scientist and IEEE Fellow who has received both the IEEE Distinguished Service Award and the Golden Core Award. He is co-inventor of NC State's Virtual Computing Laboratory, one of the world's first cloud computing systems, and co-founder of NC State's Computer Science Software Systems and Engineering Laboratory. He formerly served as technical director of the Center for Advanced Computing and Communication and was associate vice provost for information technology from 2002 to 2012.
He has received numerous awards for this groundbreaking research in software engineering, scientific computing and analytics, information technology and education, and high-performance computing. Vouk earned a Ph.D. in solid state physics at King's College London and a master's degree in computer science at NC State.
Return To News Homepage