CSC News
September 09, 2016
ePartners Career Connection Set for September 19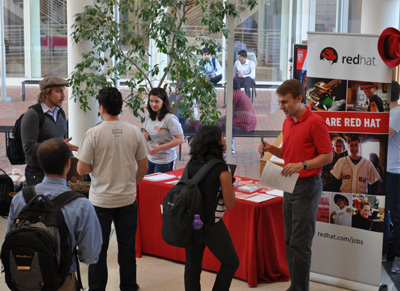 Mark your calendars for the Computer Science Department ePartners Career Connection on Monday, September 19 from 12-4 p.m. A record 37 companies will be on site in the Engineering Building 2 (EB2) atria (both the east and west sides) and the Hunt Library's Duke Energy Halls A, B, & C. Specific locations of participating companies can be found here.
This recruiting and networking fair is provided exclusively for the benefit of computer science students and the department's most valued corporate partners. Career opportunities will include co-op, internships, part-time, and full-time employment.
Students should dress professionally and bring copies of their resumes. Students should also update their resumes online through the University's ePack system, as many participating companies have indicated that they will be pre-screening potential candidates and extending targeted invitations.
Save
Return To News Homepage