CSC News
August 29, 2016
Lester Receives Research Supplement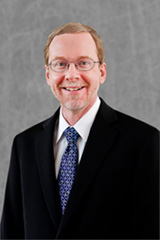 Dr. James Lester
, Director of the Center for Educational Informatics and Distinguished Professor of Computer Science at NC State University, has been awarded $16,000 in supplemental funding by the National Science Foundation (NSF) to support his research proposal entitled "A Self-Adaptive Personalized Behavior Change System for Adolescent Preventive Healthcare." This supplement brings the total funding for this project to $968,818.
The award will run from June 1, 2016 to May 31, 2017.
Abstract
– Although the majority of adolescent health problems are amenable to behavioral intervention, and most adolescents are comfortable using interactive computing technology, few health information technology interventions have been integrated into adolescent care. The objective of the proposed research is to design, implement, and investigate INSPIRE, a self-adaptive personalized behavior change system for adolescent preventive healthcare. With a focus on adolescents, INSPIRE will enable adolescents to be active participants in dynamically generated, personalized narrative experiences that operationalize theoretically grounded interventions for behavior change through interactive narratives' plot structures and virtual character interactions.
This project is a collaborative effort between NC State and the University of California-San Francisco, where Elizabeth Ozer, a Psychologist and Professor of Pediatrics, is the other leader of the project. Total funding for the project is over $2M.
For more information on Dr. Lester, click here.
Save
Return To News Homepage