CSC News
July 12, 2016
Wolfpack Nation: Shawn Selleck is Rebooting Government Operations in Rhode Island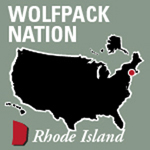 When Shawn Selleck started attending city council meetings in Providence, R.I., in 2013, he couldn't believe his eyes.
"They were still using cassette tape recorders to record public meetings: Every 30 minutes, they would pause the meeting, take out a tape, turn it over and press record," says Selleck, 41, who lives and works in Rhode Island's capital city. "I explained about digital audio recorders and said, 'Let's buy some.'"
Selleck — who graduated cum laude in computer science in 1997 — spent 19 months as a consultant helping push Providence into the 21st century. Besides digital recorders, he introduced an online portal where anyone with a computer can track city officials' attendance and voting records, read meeting minutes and download audio and video of government proceedings.
That work got noticed at Rhode Island's Office of Digital Excellence, which hired Selleck as a project manager last year. This summer, he is pioneering an initiative to simplify how people obtain some government permits. A new "e-permit" website began offering building and trade permits through two state agencies last week.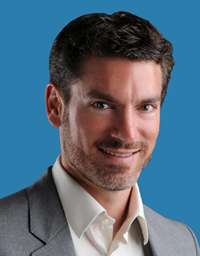 He hopes the online portal will become a one-stop shop for everything from dog licenses to liquor permits.
Simplifying the permitting process should make the nation's smallest state more attractive to business, Selleck says. Several surveys have reported Rhode Island has a reputation for excessive, costly and time-consuming regulations, an obstacle for companies looking to start or expand.
"If you want to start a restaurant, for example, you have to go to many state agencies and get so many pieces of paper signed, authorized, notarized, it's like a merry-go-round, and getting a one-stop shop for that or at least allowing you to do most of it online is a huge goal of the governor and what's called Commerce RI," (a state agency that promotes economic growth), Selleck says.
The e-permitting project reflects Selleck's passion for what's known as "civic technology" — using technology to promote civic engagement and strengthen democracy. He says he saw the need over almost 20 years of paid and volunteer work in the U.S. and overseas, much of it for nonprofits.
Selleck, who grew up in Waxhaw, N.C., points to living in Miami, Fla., for several years as a key influence.
"For the first time in my life, I became a hyper-engaged citizen of a place," he says. "I started going to community meetings, government meetings, and started meeting every single executive director of every nonprofit I could find in Miami. I really learned how society worked, who controlled power and why resources didn't go where they should go. And I discovered it was all political."
So Selleck did the logical thing: He ran for office. His 2011 campaign for Miami City Commission was an eye opener. "I came face to face with corruption and people offering me money for votes," he says. In the end, he lost to a longtime city politician.
When Selleck and his wife moved to Providence in 2012, he again became a regular at local government meetings. The city clerk noticed and asked what issues intrigued him. Selleck pointed to a report from a panel charged with recommending ways to use technology to connect Providence residents with local government.
"I read the report and told her, 'If you don't want this report to be just like all the others that you put on a shelf, I can make most of the recommendations happen,'" he says. "They were all related to making government more open and transparent by implementing an open meetings portal. … I offered to do it really cheap, starting out, so they let me help."
That work led to his current state job and project.
Selleck says cities and towns across Rhode Island can opt out of the e-permitting program, but he thinks most will sign on because the state is paying to set everything up. That, he says, is a smart investment.
"Not only is it making it easier for people to interface with local government, but no other online permitting system (in America) can access both state and local levels," he says. "It could lead to similar approach to technology for a lot of other things."
Return To News Homepage