CSC News
March 31, 2016
Engineering Faculty Members Honored as Members of Research Leadership Academy
Three faculty members from the College of Engineering at North Carolina State University have been selected as part of the inaugural class of the university's Research Leadership Academy.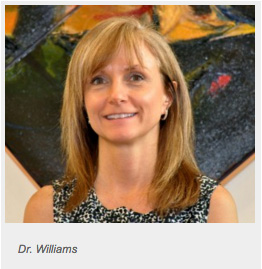 They are Dr. Y. Richard Kim, Jimmy D. Clark Distinguished University Professor in the Department of Civil, Construction, and Environmental Engineering; Dr. Greg Parsons, Alcoa Professor in the Department of Chemical and Biomolecular Engineering; and Dr. Laurie Williams, professor and associate department head in the Department of Computer Science.
The newly created academy will promote a culture of research leadership at NC State and operate as the faculty-driven epicenter for the development and implementation of best practices in the empowerment of research faculty at all levels of the university.
The University Research Committee, which spearheaded the establishment of the academy, originally anticipated the first class to consist of eight members. The qualifications and expertise of the twenty-three nominees was so great that Alan Rebar, Vice Chancellor for Research, Innovation and Economic Development for NC State University, made the decision to fund an additional three members. "All of the nominees were exceptional. Even limiting the number selected to eleven was extremely difficult," he said.
Other members in the inaugural class include: Agriculture and Life Sciences: Dr. Fred Gould, William Neal Reynolds Professor, entomology; Education: Dr. Gail Jones, professor, mathematics, science & technology education; Humanities and Social Sciences: Dr. Walt Wolfram, William C. Friday Distinguished Professor; Natural Resources: Dr. Ron Sederoff, Edwin F. Conger Distinguished University Professor, forestry and environmental resources; Sciences: Dr. Harald Ade, Distinguished Professor, physics; Dr. Marie Davidian, William Neal Reynolds Professor, statistics; Dr. Trudy MacKay, William Neal Reynolds and Distinguished Professor, biological sciences; Veterinary Medicine: Dr. Chris McGahan, professor and Department Head, molecular biomedical sciences
The inaugural class will play a key role in developing the organization's vision and mission statements and a plan for their implementation. Membership in the academy is lifetime as long as the member is associated with NC State. Members are expected to take an active role in promoting the research enterprise across campus for a minimum of three years.
New members of the academy also receive the Alumni Association's Outstanding Research Award and will be recognized at the annual Evening of Stars Gala.
Return To News Homepage