CSC News
March 28, 2016
NC State one of "Top 50 Undergraduate Schools to Study Game Design"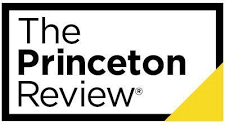 The Video Game Design Program at NC State has been recognized on the Princeton
Review's
list saluting the top 50 undergraduate schools to study game design for 2016. NC State ranked 9th on the list of public universities, and 33rd overall.
The Princeton Review (www.PrincetonReview.com) chose the schools based on a survey it conducted in 2015 of 150 institutions offering game design coursework and/or degrees in the United States, Canada, and some countries abroad.
The company's 40-question survey asked schools to report on everything from their academic offerings and faculty credentials to their graduates' starting salaries and employment experience. Among criteria The Princeton Review weighed to make its selections: the school's academics, facilities, career services, and technology.
Dr. R. Michael Young
, professor of computer science and director of the NC State Digital Games Research Center said, "We are very happy to have our program recognized on this year's top 50 list. NC State's unique program includes courses taught in the top engineering and design colleges. Our gaming concentration students take all the courses required for the computer science major, but their electives are focused on specific courses directly related to game design and development like computer graphics, artificial intelligence, and human-computer interaction. We are fortunate to have relationships with leading games companies like Epic Games, Red Storm Entertainment, Lockheed-Martin's Virtual Worlds Lab, Virtual Heroes, and others. So, our graduates are trained as excellent software developers and designers, and land jobs at large international companies like Epic Games, dynamic North Carolina game studios like Spark Plug Games, or start-ups they found themselves, like Mighty Rabbit Studios."
"It has long been our mission to help students find – and get into – the schools best for them, " said Robert Franek, Princeton Review Senior VP/Publisher. "
For students aspiring to work in the burgeoning field of game design,
we strongly recommend NC State and each of the other
schools that made our 2016 lists. These are truly the 'cream of the crop' institutions from which to launch a career. Their faculties are outstanding. Their facilities are awesome. And their alumni include legions of the industry's most prominent game designers, developers, artists, and entrepreneurs."
For the fourth consecutive year, The Princeton Review teamed up with PC Gamer, a monthly magazine published by Future plc (www.futureplc.com) as its reporting partner on this project. PC Gamer has a feature on the list in its May issue available on newsstands March 29. The feature has information on some of the schools' unique programs, class offerings, prominent professors, and alumni.
The Princeton Review developed its "
Top Schools To Study Game Design"
project in 2009 with assistance from a national advisory board that helped design the survey instrument and methodology. Board members included administrators and faculty from respected game design programs, and professionals from some of the top gaming companies.
For more information on the NC State Computer Science Department's Undergraduate Concentration in Game Development, click here.
For more information on the NC State Digital Games Research Center, click here.
For more information on the Princeton Review Game Design Top 50 list, click here.
Return To News Homepage