CSC News
January 19, 2016
NC State's Engineering Online Ranked in Top Ten Nationally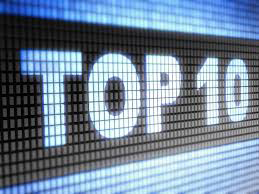 The Engineering Online Computer Science and Networking programs at NC State University have again been ranked 7th nationally in the U.S. News & World Report's 2016 list of the Best Online Graduate Computer Information Technology Programs.
Engineering Online
at NC State has been recognized as one of the top online engineering programs in the United States coming in 12th nationally on the magazine's list of Best Online Graduate Engineering Programs.
For the 2016 edition of Best Online Graduate Information Technology Programs and Engineering Online rankings, U.S. News ranked schools based on five general categories:
Student engagement (30%)
– quality online information technology programs promote participation in course, allowing students opportunities to readily interact with their instructors and classmates, as is possible in a campus-based setting. In turn, instructors are not only accessible and responsive, but they are also tasked with helping to create an experience rewarding enough that students stay enrolled and complete their degrees in a reasonable amount of time.
Faculty credentials and training (25%)
– Strong online programs employ instructors with academic credentials that mirror those of instructors for campus-based programs, and they have the resources to train these instructors on how to teach distance learners.
Student services and technology (20%)
– Programs that incorporate diverse online learning technologies allow greater flexibility for students to take classes and labs from a distance. Outside of classes, strong support structures provide learning assistance, career guidance and financial aid resources commensurate with quality campus-based programs.
Peer reputation (15%)
– A survey of high-ranking academic officials in information technology helps account for intangible factors affecting program quality that are not captured by statistics. Also, degrees from programs that are well respected by academics may be held in higher regard among employers.
Admissions selectivity (10%)
– Student bodies entering with proven aptitudes, ambitions and accomplishments can handle the demands of rigorous coursework. Furthermore, online degrees that schools award judiciously will have greater legitimacy in the job market.
For more information on the methodology, please click here.
The College of Engineering at NC State established what is now known as Engineering Online in 1978. The program, designed for working professionals, allows students to earn master's degrees in engineering without coming to campus. Courses offered by Engineering Online are identical to on-campus courses in terms of content, requirements and academic rigor.
Engineering Online offers master's degree programs in aerospace engineering, civil engineering, chemical engineering, computer engineering, computer networking, computer science, electrical engineering, environmental engineering, industrial engineering, integrated manufacturing systems engineering, materials science and engineering, mechanical engineering, nanoengineering, and nuclear engineering. The program also offers a master of engineering degree.
For more information about Engineering Online at NC State, please click here.
Return To News Homepage