CSC News
November 30, 2015
Researchers to Create Intelligent Digital Monitoring Tool to GUIDE Classroom Learning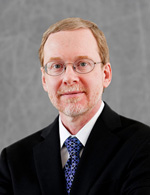 Dr. James Lester, Director of the Center for Educational Informatics and Distinguished Professor of Computer Science at NC State, and Dr. Eric Wiebe, Professor of STEM Education at NC State, have been awarded $1,238,549 by the Concord Consortium via the National Science Foundation (NSF). The award supports their project entitled, "Guiding Understanding via Information from Digital Environments (GUIDE)." This is a collaborative project with NC State and the Concord Consortium, a non-profit educational technology laboratory for science, math and engineering headquartered in Concord, Massachusetts. The total award for the project is approximately $3 million.
The award runs from September 15, 2015 to August 31, 2019.
Abstract – Educational software for teaching high school multi-level genetics developed by the Concord Consortium will be enhanced by intelligent agents and machine-based tutoring system technologies developed at North Carolina State University to help enhance the learning experience for students. These groups will collaborate closely to develop and research a hybrid system that combines technological intervention and teacher pedagogical expertise to illuminate and guide student learning in deeply digital curricula and classrooms.
For more information on Dr. Lester, click here.
~coates~
Return To News Homepage