CSC News
October 08, 2015
NSF Supports Ogan's Research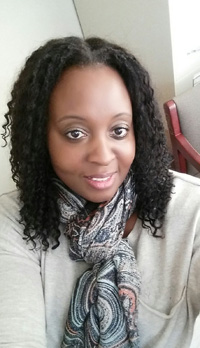 Dr. Kemafor Anyanwu Ogan
, associate professor of computer science at NC State, has been awarded $278,271 by the National Science Foundation (NSF) to support her research proposal entitled "Creating Semantically-Enabled Programmable Networked Systems (SERPENT)."
The award will run from October 1, 2015 to September 30, 2018.
Abstract
– The separation of control and data plane in SDN architectures helps merge packet and circuit paradigms into a single architecture and enables logical centralization of the control function. This enables new thinking about solutions to path optimization problems frequently encountered in networking, from routing to traffic engineering. The SERPENT project proposes to develop effective solutions for representing, storing and manipulating network state using rich semantic models such that path and topology embedding problems can be solved using a semantic database framework. This will simplify creation of novel network control and management systems able to cope with increasingly complex user requirements.
For more information on Dr. Ogan, click here.
Return To News Homepage