CSC News
September 23, 2015
Williams Named Associate Head of Computer Science Department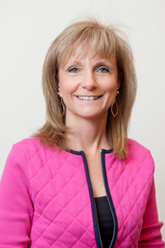 The NC State Computer Science Department is pleased to announce that Dr. Laurie Williams, Professor of Computer Science, has been named Associate Department Head of the Computer Science Department. For the past ten months Williams has served as Acting Department Head while current Department Head, Dr. Mladen Vouk, served as interim Vice-chancellor for Research, Innovation and Economic Development at NC State.
Williams is one of the foremost researchers in agile software development and in the security of healthcare IT applications. She serves as co-director of the NC State Science of Security Lablet, Senior Research Director of ITng, Director of the NC State Laboratory for Collaborative System Development, and the software engineering area representative for the Secure Open Systems Initiative. Williams also leads the Software Engineering Realsearch research group at NC State.
Williams received her PhD in Computer Science from the University of Utah, her MBA from Duke University Fuqua School of Business, and her BS in Industrial Engineering from Lehigh University. She worked for IBM for nine years before returning to academia.
Please join us in congratulating Williams on her promotion!
Return To News Homepage