CSC News
April 20, 2015
NC State Game Development Showcase Planned for April 24th
You are cordially invited to attend NC State's 2015 Game Development Showcase to be held Friday, April 24 at 6:00 p.m. in Engineering Building 2 (EB2) on NC State's Centennial Campus. The annual event, now in its eleventh year, is free and open to the public.
This year, students from two different game design classes will present and demo their final game products, built over the course of the 16-week spring semester.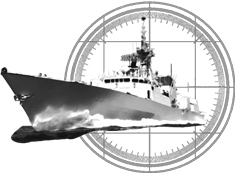 CSC 482––Advanced Computer Game Projects
This year's class has been commissioned by The Quarterdeck Society at NCSU to create a highly realistic warfare simulator for use in their annual spring training exercise. Mimicking the grid-based behavior of the Battleship board game, the turn-based Naval ROTC Warfare Simulator possesses extensive team-multiplayer capabilities, allowing dozens of ROTC recruits to participate in the exercise simultaneously.
CSC 495/591 & ECI 519––Interdisciplinary Game Based Learning Design
This semester, students of varying talents, backgrounds and perspectives formed small groups to create playable, serious-games projects. A total of ten different, playable games will be presented for this showcase: Absurdity, Body Defense Force, Discovery, Fulcrum!, Guess It! Spanish, Immigration Game, Learntronics, NutriNinja, PlantPlotter and Shell Shocked.
Time: 6:00 p.m. for brief presentation, demos and a reception to follow
Location: Engineering Building 2; Room 3211 for presentations, Rooms 3001 and 3002 for demonstrations.
(Directions and parking).
The teams of students will give presentations describing the design and development of their games, from the initial concept phase, through the definition of technical and artistic milestones, to the effort involved to create the finished product. After their presentations, students will host audience members at a reception where the games will be available for play, and the students will answer questions about their work. Faculty will also be available at the reception to answer questions from students and parents interested in NC State's courses and programs focusing on game creation.
XLOC, Inc.
provides a proprietary suite of agile, web-based localization applications and tools that manage the asset integration and build process across all games, regardless of development structure, format or platform. By automating the processes, XLOC saves time, reduces development risks, and lowers maintenance and translation costs. Localization and Studio Producers get detailed insight and control over all facets of the process, enabling them to focus on the higher details of managing the localization effort. Additionally, XLOC
'
s custom integration and translation packages provide QA and developers with ongoing parallel-localized game files so there should be no surprises when trying to create foreign SKUs. XLOC has been used to build such titles as Bioshock 2, Bioshock Infinite, Borderlands, Doom 3 and Quake 4.
The Quarterdeck Society at NCSU
has the mission to develop midshipmen, Officer Candidates, and Marine Corps Enlisted Commissioning Educational Program candidates mentally, morally, and physically and to imbue them with the highest ideals of duty, and loyalty, and with values of honor, courage and commitment. The organization's objective is to commission college graduates as naval officers who possess a basic professional background, are motivated toward careers in the naval service, and have a potential for future development in both mind and character so as to assume the highest responsibilities of command, citizenship and government.
Contact David L. Roberts, assistant professor of Computer Science, at robertsd@csc.ncsu.edu or telephone number 919-513-7182.
Return To News Homepage