CSC News
April 15, 2015
Spring 2015 Diploma Ceremony Set for May 8th
The NC State University Computer Science Department will hold its Spring Diploma Ceremony on Friday, May 8th at 1:00 p.m. in the main sanctuary at Hope Community Church, located at 821 Buck Jones Road, Raleigh (directions).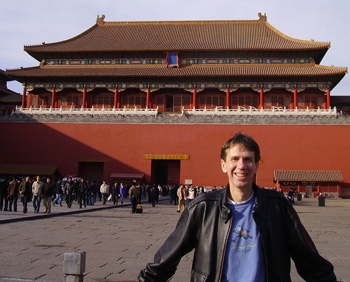 Jeff Crume
will provide the keynote address. Crume is an IBM Distinguished Engineer and IT Security Architect with over 30 years' experience in the IT industry. He is the author of a book entitled "Inside Internet Security: What Hackers Don't Want You To Know", a contributing author to the "Information Security Management Handbook" and has written articles on cryptography, cloud computing security, virtual private networking and identity management. He holds Certified Information Systems Security Professional and Information Systems Security Architecture Professional security industry certifications as well as Distinguished Chief IT Architect credentials from The Open Group. Jeff lived in Beijing on assignment in 2006 where he helped architect secure infrastructures for clients in the Greater China geography. He is a member of the IBM Academy of Technology and an IBM Master Inventor. He serves on the NC State Computer Science Strategic Advisory Board, the "Information Management & Computer Security" research journal editorial board and has worked with clients in 40 countries across six continents.
Approximately 200 graduates are expected to receive their degrees during the May 8th ceremony. Our special thanks to the NC State Engineering Foundation and the ePartners Program for their generous sponsorship of this event.
NOTE TO GRADUATES
:
There are several ways to commemorate this special occasion. As each graduate is handed his/her diploma, a professional photographer will take his/her picture. A free color proof will be sent to each graduate's current mailing address, including a password for online viewing. There is no obligation to purchase prints. To receive email notification when photos are online, please visit www.photospecialties.com to pre-register. If a proof is not received within a week of the ceremony, please contact info@photospecialties.com or call 1-800-722-7033.
Hope Community Church provides free parking on site at 821 Buck Jones Road, Raleigh, but there is also satellite parking at 1101 Buck Jones Road, Cary, with shuttle service running every few minutes back to the main site.
For the benefit of relatives and friends who may not be able to attend the event in person, the event will be available online via live video streaming at
http://go.ncsu.edu/csc-diploma
.
Professional AV capabilities will allow for recording of the ceremony from multiple camera angles. DVDs of the ceremony are available for a nominal $25 processing fee. Contact Tammy Coates for more information.
For the convenience of guests who might require overnight accommodations, there are a number of hotels located in the immediate area. For more information, click here.
Return To News Homepage