CSC News
January 26, 2015
CSC Receives $120,000 Grant from HPCC Systems® from LexisNexis® for Big Data Initiatives
'Big Data Low-Latency Interactive NLP Query System' project to be conducted on HPCC Systems platform and research on methods for augmenting big data scripts to be conducted using HPCC Systems and ECL
NC State University's computer science department has received an unrestricted $120,000 research grant from LexisNexis® Risk Solutions and access to its innovative and open source Big Data processing platform called HPCC Systems®, one of the most advanced, fast-performing Big Data processing technology platforms available today. The gifts provides NC State University data scientists and researchers with the ability to research methods to critique and improve big data scripts and support research on a big data low-latency interactive query system.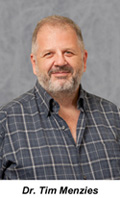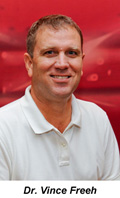 "LexisNexis' gifts will support the 'Big Data Low-Latency Interactive NLP Query System,' a research project by Dr. Vincent W. Freeh and research on general methods for augmenting the compilers of big data scripts by Dr. Tim Menzies," said Dr. Laurie Williams, acting department head for the NC State University department of computer science. "Such unrestricted gifts to our department make a difference in the ability of computer science students and faculty to fulfill their own dreams and make a positive impact on the world."
"Research and findings based on patterns of data are providing significant benefits to global initiatives, in emerging enterprises and grassroots communities," said Flavio Villanustre, Vice President, Products and Infrastructure, HPCC Systems, LexisNexis. "We are pleased to offer our HPCC Systems technology in collaboration with NC State to further catalyze research and breakthroughs in the Big Data analytics space."
These grants are part of a series of partnerships spearheaded by LexisNexis Risk Solutions with academic organizations who have embraced the open source HPCC Systems platform. The level of collaboration between the technology company and the academic institution can include hosting seminars on campus, participating in lecture series, giving faculty and students access to the HPCC Systems online training curriculum, collaboration and support on research projects. For more information about HPCC Systems' programs for academic institutions, visit: http://hpccsystems.com/community/academic.
About NC State Computer Science Department
The NC State Department of Computer Science was established in 1967, making it one of the oldest such departments in the nation. The department offers the degrees of Bachelor of Science, Master of Science, Master of Computer Science, Master of Science in Computer Networking, and PhD in Computer Science, and it is among the top in the nation in the number of awarded Bachelor's, Master's and Doctorate degrees in Computer Science. To learn more, please visit http://www.csc.ncsu.edu/.
About LexisNexis Risk Solutions
LexisNexis Risk Solutions (www.lexisnexis.com/risk/) is a leader in providing essential information that helps customers across industries and government predict, assess and manage risk. Combining cutting-edge technology, unique data and advanced analytics, Risk Solutions provides products and services that address evolving client needs in the risk sector while upholding the highest standards of security and privacy. LexisNexis Risk Solutions is part of Reed Elsevier, a leading global provider of professional information solutions across a number of sectors.
Return To News Homepage