CSC News
January 20, 2015
Engineering Online at NC State Ranked in the Top 10 Nationally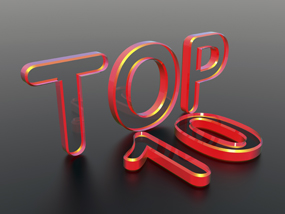 The Engineering Online Computer Science and Networking programs at NC State have been ranked 7th nationally in the U.S. News & World Report 's 2015 list of the Best Online Graduate Computer Information Technology Programs.
The College of Engineering at NC State established what is now known as Engineering Online in 1978. The program, designed for working professionals, allows students to earn master's degrees in engineering without coming to campus. Courses offered by Engineering Online are identical to on-campus courses in terms of content, requirements and academic rigor.
Engineering Online offers master's degree programs in aerospace engineering, civil engineering, chemical engineering, computer engineering, computer networking, computer science, electrical engineering, environmental engineering, industrial engineering, integrated manufacturing systems engineering, materials science and engineering, mechanical engineering, nanoengineering, and nuclear engineering. The program also offers a master of engineering degree.
In 2013, U.S. News and World Report ranked Engineering Online at NC State as the nation's best online graduate engineering program for veterans and active-duty military personnel.
For more information about Engineering Online at NC State, please click here.
Return To News Homepage