CSC News
November 13, 2014
TIMA Technology is Core To Samsung's State-of-the-art Knox Platform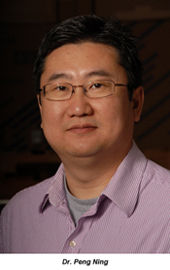 Security technology developed by North Carolina State University computer science researchers, called TIMA, has been sub-licensed to Samsung through CellSentry Inc., an NC State start-up with support from the NC State Office of Technology Transfer. The TIMA technology is one of the core components and part of the innermost security layer of the Samsung Knox platform deployed in their mobile phones and tablets.
TIMA or TrustZone Integrity Measurement Architecture incorporates privacy and security functions at the embedded systems level, which acts as buffer between the Android OS Kernel and mobile processor hardware.
Security software can be bypassed, creating vulnerabilities for smartphone companies and users, especially enterprise users. But the TIMA technology addresses this problem by incorporating security features with continuous monitoring that is well isolated and protected by hardware based mechanisms– making it difficult, if not impossible, to bypass. The technology is based on research that was led by Dr. Ahmed Azab and Professor Peng Ning from the Computer Science Department at NC State.
According to Dennis Kekas, Associate Vice-Chancellor for NC State Partnerships and Director of the Institute for Next Generation Information Technology Systems (ITng), "Embedding TIMA security into mobile devices is a shining example of how NC State faculty and students work with industry to translate research into real world value and impact."
The research was funded in part by the U.S. Army Research Office through the Secure Open Systems Initiative based at ITng, and by the National Science Foundation. The technology was initially managed by the NC State Office of Technology Transfer and received additional proof of concept funding from the NC State Chancellor's Innovation Fund. The technology was later licensed to CellSentry, a NC State spinoff company led by the inventors. CellSentry further developed the technology and sub-licensed it to Samsung.
Since developing the TIMA technology, Dr. Ning is now on leave from the University and serves as Samsung's VP of Engineering and Head of Samsung KNOX R&D in the US, and co-head of Samsung KNOX R&D Global.
Contacts should you desire more information:
Dr. Dinesh Divakaran, Associate Director, NC State Office of Technology Transfer, (919) 515-7199 or dinesh_divakaran@ncsu.edu
Dr. Mladen Vouk, Head, NC State Department of Computer Science, (919) 515-7886 or vouk@ncsu.edu
Dr. Terri Lomax, NC State Vice Chancellor for Research, Innovation & Economic Development, (919) 515-2117 or terri_lomax@ncsu.edu
Samsung Knox is the comprehensive mobile solution for work and play with Security Enhancements (SE) for Android platform and application container. Samsung Knox delivers fundamental security at the platform level, which is the first line of defense against malicious attacks. If the Linux kernel is compromised, SE for Android security mechanisms could potentially be disabled and rendered ineffective. TIMA was developed with Samsung R&D to close this vulnerability. Introducing in Samsung KNOX as a unique feature on Samsung mobile devices, TIMA uses ARM TrustZone hardware and provides continuous integrity monitoring of the Linux kernel.
Return To News Homepage