CSC News
September 10, 2014
New Android Software Gives Users More Privacy Control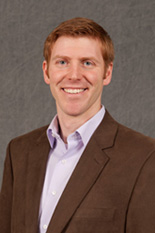 Computer security researchers have developed new software, called NativeWrap, which gives Android users more control over their privacy protections.
Android users currently have two ways to access the web from their phones: they can use a web browser, or they can use apps for sites like Facebook or Twitter. Both options have drawbacks.
If you download an app, you often have to give the app permissions that aren't necessary and that could expose private data or create other security concerns. And if you use a web browser, third-party sites can access "cookies" stored on the browser to track your online behavior.
"We developed the NativeWrap app to give users a third option for accessing the mobile web," says William Enck, a computer science researcher at NC State. "NativeWrap puts the user in control of app permissions. It allows the user to 'wrap' any website into a native app for the phone."
For example, NativeWrap allows users to create what is essentially a custom Facebook app to access the social media site – while retaining control of the relevant permissions.
A paper on NativeWrap was presented July 23 at the 7th ACM Conference on Security and Privacy in Wireless and Mobile Networks (WISEC) in Oxford, England.
The research was supported by the National Security Agency-funded Science of Security Lablet at NC State and by National Science Foundation grants CNS-1222680 and CNS-1253346.
Return To News Homepage