CSC News
August 25, 2014
Gehringer's Research Advances Peer Review Systems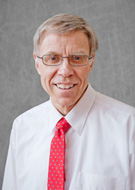 Dr. Edward Gehringer
, associate professor of computer science at NC State University, has been awarded $1,034,166 by the National Science Foundation (NSF) to support his research proposal entitled "Research in Student Peer Review: A Cooperative Web-Services Approach."
The award will run from September 1, 2014 to August 31, 2017.
Abstract
–
Peer review has been used in classes for more than 40 years. During the last 20 years, it has migrated increasingly to web-based systems.
Many applications have been developed, and have been used in tens of thousands of classes.
These systems have common concerns: assigning capable reviewers to each student submission, insuring that students write high-quality reviews, and delivering reliable peer grades.
Our project will build web services for assigning reviewers intelligently, assessing review quality, and measuring the credibility of student-assigned grades, along with visualization tools that will allow authors and instructor to see at a glance how other students have reacted to their work.
We will make these services available to other peer-review systems.
The project brings together five researchers in academic peer review, and an advisory board that includes representatives from the largest online peer-review systems in North America.
It promises to advance the state of the art in peer assessment, which is increasingly important in writing across the curriculum, in online courses, and in MOOCs.
For more information on Dr. Gehringer, click here.
Return To News Homepage