CSC News
January 27, 2014
Kekas Named Interim Executive Director of Manufacturing Institute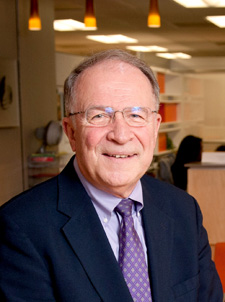 NC State has announced that Dennis Kekas, Associate Vice Chancellor of Centennial Campus Partnerships and Executive Director of the Institute for Next Generation IT Systems (ITng), has been named the interim Executive Director of the newly created advanced manufacturing institute to be located on Centennial Campus.

The former IBM executive starts immediately and will run the institute until a permanent Executive Director is named. The Next Generation Power Electronics Innovation Institute, which will focus on the development of the processes needed to manufacture wide band gap semiconductors, is expected to be up and running this Spring.


"Dennis is just the right person to get this institute off the ground," said Terri Lomax, vice chancellor of research, innovation and economic development. "Not only does he have extensive industry experience, but he is also well familiar with NC State. We couldn't be more pleased that he has agreed to accept this critical role."


While Kekas works to get the institute off the ground, the Centennial Campus Partnership Office will be led by Leah Burton, Director of Partnerships. The newly formed Industry Alliance Group, which Kekas also oversaw, will be led by Rodney Carson. John Streck, ITng's director of operations, has been named interim executive director.


President Obama announced the $140 million advanced manufacturing initiative during a speech at NC State. In addition to a $70 million grant from the Department of Energy (DOE), the plan calls for an additional $70 million investment from corporate and industry partners. Seven universities, including NC State, and 18 companies will participate in the consortium.
~###~
Return To News Homepage