CSC News
November 18, 2013
Researchers Design Interactive Software to Target Teen Alcohol Use
For Immediate Release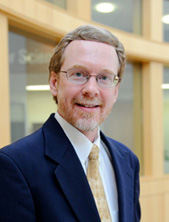 If you want teens to avoid risky behavior, you can't just give teenagers the facts – you have to get them to engage with the information, feel motivated to change, and have the confidence and skills to keep themselves safe.

That's the idea behind a project under way at NC State and the University of California, San Francisco (UCSF), to develop interactive software aimed at helping teens reduce alcohol use and the risks associated with drinking alcohol.
"Our goal is to help adolescents make informed decisions a
bout alcohol use," says James Lester
, a professor of computer science at NC State and one of two leaders of the project. Specifically, Lester's team will be
creating software that engages adolescents aged 15-17 in role-playing scenarios about alcohol use and understanding the results of the various paths that they choose.
NC State is taking the lead on software development, while researchers at UCSF will be focusing on the behavior change associated with reducing risky behavior in adolescents. "We are excited about applying what we know from theories of behavior change to this cutting-edge technology for adolescents," says Elizabeth Ozer, a psychologist and professor of pediatrics at UCSF, and the other leader of the project. The work is supported by two grants from the National Science Foundation that run through 2017, one to NC
State
and
one to UCSF.
The NC State team plans to make the software "adaptive," allowing it to customize the scenarios that adolescents face based on each user's choices and preferences.
"This personalized approach will, we hope, be a more effective means of changing behaviors in a positive way," says Brad Mott, a research scientist at NC State who is working on the project.
Return To News Homepage