CSC News
June 26, 2013
Alumna Wins Pass-It-On Award for Work in Peru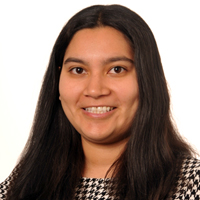 Congratulations to Andrea Villanes, a recent graduate of the NC State Computer Science Master's Degree program, on winning an Anita Borg Systers Pass-It-On Award. The title of Villanes' project is "Reaching Out Peru!"
Villanes is a founder of "Women in Technology" (WIT) in Perú, a group that was formed in 2012 as a result of the collaboration of several girls working in technology. The group held a session at the Latin American Conference on Agile Methodologies (Agiles 2012) in October 2012, in Cordoba, Argentina, where they discussed how to improve the participation of women in Latin America, including Perú. WIT acknowledged the potential of girls in technology, and wanted to grow beyond the "agile" label, reaching out to other technologies and social causes.
In November 2012, WIT organized an event called "Girls Coding Dojo" in Puno, Perú in collaboration with the Universidad Peruana Unión in Juliaca. Puno is the fifth poorest region of Perú, with a poverty rate above 60%. Due to monetary constraints, the WIT members were unable to travel to Puno, and the event was organized using Google Hangout. Even though the event was transmitted via the Internet, WIT generated a lot of interest with more than 40 girls attending the video call. They also received very positive feedback from the university director, and he invited WIT to continue collaborating with the university. The $1,000 Pass-It-On award will go toward organizing two events located in in Puno and Cajamarca in the mountains of Perú. WIT believes that traveling to the school locations in the remote areas outside of Lima will provide a great opportunity for the girls to learn more about Computer Science, and for WIT to identify future projects with them.
"We aim to create opportunities for women who might not have had access to the same resources as women who live in Lima," said Villanes. "By spending time with these young women and encouraging them the benefits of studying Computer Science, we will create a bond that will allow us to mentor them as they begin to think about launching their careers in Computer Science. Our group passionately believes this funding will enable us to transform these young women's lives and make long lasting effects in their careers."
The Anita Borg Systers Pass-It-On (PIO) Awards honor Anita Borg's desire to create a network of technical women helping one another. The cash awards ($500 to $1,000), funded by donations for the Systers Online Community, are intended as means for women established in technological fields to support women seeking their place in fields of technology. The program is called "Pass-It-On" because it comes with the moral obligation to "pass on" the benefits granted from the award.
Return To News Homepage