CSC News
June 07, 2013
Faster Downloads for Smartphones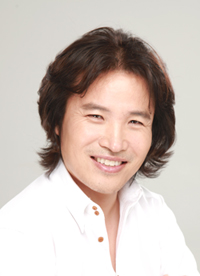 Tired of waiting around for your smartphone to play that video? NC State computer scientists have good news: Faster downloads are coming soon.
Dr. Injong Rhee, a professor of computer science, has helped develop a new algorithm that cuts down data retrieval time for the software programs that power smartphones and tablets.
These mobile devices use "transmission control protocol (TCP) stacks," programs that send and receive packets of data between the device and the network. With help from Dr. Kyunghan Lee, a former senior research associate at NC State who is now an assistant professor at the Ulsan National Institute of Science and Technology in South Korea, Rhee demonstrated that the new algorithm makes the stacks more efficient.
That makes the user experience a whole lot better.
The researchers plan to use the Chancellor's Innovation Fund (CIF) money to quantify that improved efficiency on various network providers using several smartphone and tablet brands. They're also creating a business strategy for US markets. Eventually they want to expand to Asia.
"This technology will help make the smartphone and tablet experience much more enjoyable for users," Rhee said. "And the CIF funding will help convince network providers that it really works."
~###~
Return To News Homepage