CSC News
October 15, 2012
Taming the Data Speakers Series Presents Denise Hatzidakis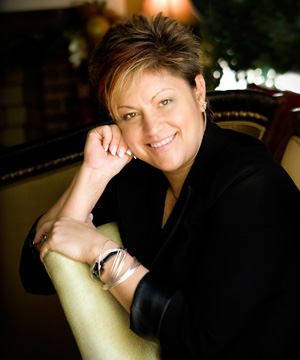 Please join us on Friday, October 19th at 9:30 a.m. in room 3211 in Engineering Building 2 (EB2) for the first of the
Taming the Data
invited-speaker series at NC State University.
Denise Hatzidakis
, chief technology officer for
Premier healthcare alliance
, is our special guest speaker. The title of her talk is "Transforming Healthcare Through Collaboration – Turning Data into Actionable Information."
Hatzidakis is an accomplished IT Executive with over 20 years of experience in the information technology field. She has served as a decisive leader of operational initiatives in organizations varying in size and scope with extensive hands-on system development and experience across the IT field. She has a proven track record in leading, managing, and building IT systems, from departmental systems to large enterprise systems. Hatzidakis has extensive experience leading operations for Technology, Business Development, and Application Development across a wide range of industries specializing in the IBM technologies.
She is currently the Chief Technology Officer for the Premier Healthcare Alliance. Premier is a performance improvement alliance of more than 2,600 U.S. hospitals and 86,000-plus other sites using the power of collaboration and technology to lead the transformation to coordinated, high-quality, cost-effective care. Owned by hospitals, health systems and other providers, Premier operates a leading healthcare purchasing network with more than $4 billion in annual savings. Premier also maintains the nation's largest clinical, financial and outcomes database with information on 1 in 4 patient discharges.
Abstract: If you look at almost any issue in American healthcare today, you'll find that lack of scale is a big part of the problem. But what happens with the inverse of that problem? When there's so much scale, so much of a particular supply, that it overwhelms us. That's the challenge we face with data. We have more than we even know what to do with and the amount of data grows every day as more and more of our lives get cataloged through technology. Integrated data is the foundation required to support the management of population health and the rapidly changing healthcare landscape. Innovation in healthcare today requires a significant focus on enterprise Information Management in the form of structured and unstructured data/content … Big Data. The problem is not that we need more data but we do need to turn that data into something…into information, insight, and Intelligence…and to make insights available at the right time, at the right place, for the right individuals including every stakeholder across the healthcare community. The Premier healthcare alliance has embarked on a journey to solve this is exact problem via the PremierConnect™ platform – the first at scale payer, provider and supply chain data model.
This invited-speaker series has been made possible thanks to generous support from Cisco, EMC, Premier healthcare alliance, SAS, the NC State Computer Science ePartners Program and the NC State Engineering Foundation.
The event is free and open to the public. For more information about the talk,
click here
.
~coates~
Return To News Homepage