CSC News
September 17, 2012
Healey and St. Amant to Study System Vulnerabilities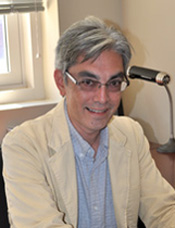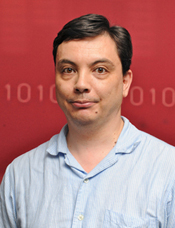 Drs. Christopher Healey and Robert St. Amant, associate professors of computer science at NC State University, have been awarded $42,734 by Soar Technology to support their research proposal titled "Proactive Cyber Defense Through Graph-Based Evidence Threads."
The award will run from August 16, 2012 to December 31, 2012.
Abstract -
We propose a project to explore collection and analysis of information available from Internet sources including, but not limited to, web pages, blogs, Twitter, and social media such as shared affinity group sites. We hypothesize that it is possible to process data obtained from these sources to identify new entities, situations, and events that are of interest because of their potential to enable activities or situations of interest. The objective of this effort is to create technology to perform and support such identification, either automatically or through human-machine collaboration. The technology developed would then be available for use in future work. To provide a grounded domain for research and development, this effort is focused on the cyber domain, and the goal is to detect newly identified system vulnerabilities, newly identified exploits against vulnerabilities, and attacks, which are applications of exploits against vulnerabilities.
For more information on Dr. St. Amant, click here.
Return To News Homepage