CSC News
August 20, 2012
CSC Faculty Promotions Announced
The Department of Computer Science at NC State University is pleased to announce the following faculty promotions, effective August 16, 2012.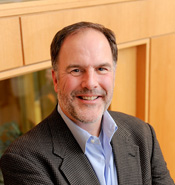 Dr. R. Michael Young
is promoted to Full Professor. He received his PhD from the University of Pittsburgh in Pittsburgh, PA in 1999. His research interests include artificial intelligence, planning algorithms, discourse generation and computational models of interactive narrative. He is founder and executive director of the NC State Digital Games Research Initiative and directs the Liquid Narrative Research Group. In 2009 he was inducted into the North Carolina Academy of Outstanding Faculty Performing Outreach, Extension and Engagement, and in 2010 he was named a GlaxoSmithKline Faculty Fellow in Public Policy and Public Engagement. For more information on Dr. Young, click here.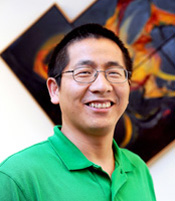 Dr. Xuxian Jiang
is promoted to Associate Professor. He received his Ph.D. from Purdue University in 2006. His current research interests include smartphones, hypervisors and malware defense. Over the last 18 months, Jiang and his team of students have identified at least 20 different pieces of malware in the official Android marketplace and in alternative markets that target Chinese users. Jiang recently launched the Android Malware Genome Project that is designed to share all of the code related to malware, with the goal of facilitating security research. Jiang and his team have been the first to identify dozens of malware programs including DroidKungFu and GingerMaster. His work on hunting down new malware has earned him an enormous amount of news coverage from Wired magazine to The Wall Street Journal. For more information on Dr. Jiang, click here.
Please join us in congratulating these outstanding faculty on their professional success and their contributions to our department.
~coates~
Return To News Homepage