CSC News
August 14, 2012
Fidelity Investments Speakers Series Presents David Morken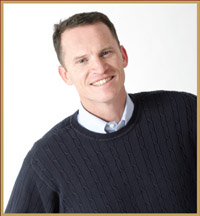 Please join us on September 18th at 6 pm in Lecture Hall 1231 EBII for our next spring 2012 talk in the Fidelity Investments "Leadership in Technology" Executive Speakers Series.
Our special guest speaker will be David Morken, Co-Founder & CEO of Bandwidth. His talk topic will be "Weapons of Mass Disruption."
As CEO, Morken is responsible for everything that Bandwidth does or fails to do. In 2009, he was named the "Healthiest CEO In The Triangle" by Business Leader Magazine. In 2008 Morken was named one of the Triangle Business Journals "40 Under 40" top business leaders. In 1994, Morken co-founded the Internet's first online tax filing service, efiling.com. He was called to active duty by the Marine Corps in 1995 and served four years as a Judge Advocate, criminal prosecutor and headquarters company commander. Morken is a graduate of the University of Notre Dame Law School and a member of the Virginia Bar Association. He received his undergraduate degree from Oral Roberts University. Morken resides in Chapel Hill with his wife Chrishelle and their six children.
Abstract: Since launching late last year, republic wireless has disrupted the mobile industry in a way few could have ever imagined. With a Wi-Fi based phone priced at $19 a month, republic has set a new bar and is ushering in a new era of Wi-Fi-first wireless for millions more people. CEO David Morken will talk about what it takes to innovate and challenge the status quo in business today.
The event is free and open to the public. Ample free parking is also available.
For directions and more information, click here.
Return To News Homepage