CSC News
December 21, 2011
144 Receive Degrees in Fall Diploma Ceremony
The NC State Department of Computer Science conferred 144 degrees during the Fall Diploma Ceremony on December 16, 2011. Over 1,000 relatives and guests celebrated with our graduates, faculty and staff during our ceremony held at Hope Community Church in Raleigh.
This graduating class included 11 Ph.D., 90 M.S., and 43 B.S. degrees expanding the department's alumni base to over 6,400.
The undergraduate class included two Valedictorians (perfect 4.0 GPA), Bo Kataoka Chulindra and Justin Currier Towle; three Computer Science Honors Program participants, Nickolaus John Guyer, Dennis V. Kliban, and Thomas Wesley Pensyl; and numerous members of a variety of scholastic honor societies. The top employers for this semester's undergraduate students are Cisco and IBM.
Dr. Mladen Vouk
, department head, professor, and Associate Vice Provost for Information Technology, congratulated the graduates on their accomplishments. He cited recent projections of growth in career opportunities in the IT and computer science industries.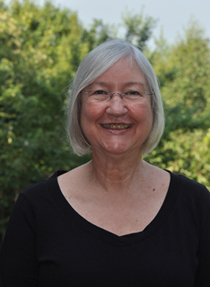 We were honored to have Carol Miller, a former lecturer in the computer science department, serve as our keynote speaker. The beloved lecturer retired in June 2009 after more than 24 years of devoted service to the department.
While at NC State, Miller was inducted into the NC State University Academy of Outstanding Teachers, and was named an Alumni Distinguished Undergraduate Professor. She stayed deeply involved with students during her time at NC State, including serving almost 20 years as the faculty advisor for the ACM student organization. Many of her students, in a show of deep appreciation for her efforts on their behalf, chose to establish the Carol Miller Student Leadership Endowment. The endowment is intended to pay tribute to Miller's legacy as a teacher, mentor, advisor, advocate, and friend to thousands of students over her career. Proceeds from the endowment are used for students, student organizations or student programs, emphasizing undergraduate students in need of resources to explore new and innovative paths.
Miller earned her Bachelor of Science degree in Mathematics, Phi Beta Kappa, from the University of Kentucky in Lexington, KY, and her Master's Degree in Computer Science at Stevens Institute of Technology in Hoboken, NJ. She began her career on the technical staff at Bell Laboratories in Whippany, NJ and Naperville, IL, before moving on to become a senior digital systems engineer at General Electric, Nuclear Fuels Division, in Wilmington, NC. She is now retired and living in Brevard, NC where she volunteers as a tutor and board member of the Rise and Shine Freedom School.
Because of health issues and travel restrictions, Miller presented her remarks through a video recording. In her address to the graduates, she encouraged them to remember what they loved most about NC State, and what they will miss. She also urged them to remember that this ceremony marked the commencement of their futures. She offered three bits of advice: 1) "Live Your Dream" – She encouraged students to remember how they came to NC State, to "wear those red State shirts proudly," and to tell kids about their experiences at NC State, and to tell them what computer science is all about; 2) "Dreams Change" – Because of a move to a new location, Miller found herself without a job in an area where she knew no one. She reached out in her community and volunteered for several nonprofit organizations which helped her make connections that ultimately lead to her finding a job. She told the graduates that there is something to love in every job – they just need to find it; 3) "Make Things Up As You Go Along" – Miller assured the graduates that dreams change, the economy changes, and technology changes, and it's okay if their direction in life changes, too. She ended her remarks by sharing words of advice including "don't drink and drive... eat lots of vegetables... meditate... exercise… this is going to improve your odds of getting old and being very wise," and to "count on a very long and happy life with lots of twists and turns ahead." She ended with this special mantra for the graduates: "Hello world – here I come!"
Special entertainment was provided by local musician, Karl Moraski.
Our special thanks go to EMC, our ePartners Program, its participating corporate sponsors, and the NC State Engineering Foundation for their generous sponsorship of this event.
Return To News Homepage