CSC News
November 28, 2011
Cyberlearning Technology Research to Enhance Children's Museum Experience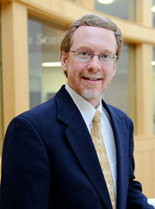 A team of NC State researchers led by Dr. James Lester, professor of computer science at NC State University, has been awarded $713,384 by the National Science Foundation to support their research proposal titled "Investigating an Intelligent Cyberlearning System for Interactive Museum-based Sustainability Modeling."
The award will run September 15, 2011 through August 31, 2013.
Abstract
:
By leveraging intelligent cyberlearning technologies, rich media, and advanced digital storytelling, the Future Worlds demonstration project will enable children at a museum to take virtual journeys through time to explore the impact of social and economic decisions on the environment. Guided by a virtual environmentalist who will narrate their journeys and offer problem-solving advice, visitors will travel to the past, present, and future to explore the relationship between conservation decisions, energy use, and population growth on Earth's ecosystem.
The research is a joint project between NC State and the
North Carolina Museum of Natural Sciences
, which will host the interactive cyberlearning sustainability exhibit.
Team members include Dr. James Minogue, assistant professor in the Elementary Education Department (College of Education), Dr. Bradford Mott, research scientist in the Computer Science Department (College of Engineering), and Dr. Patrick FitzGerald, associate professor of Art and Design (College of Design).
For more information on Dr. FitzGerald, click here.
~coates~
Return To News Homepage