CSC News
October 18, 2011
Fearrington to Establish Named Scholarship Endowment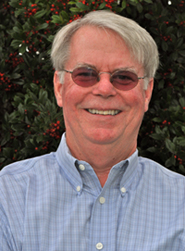 The Computer Science Department at NC State University is pleased to announce that Computer Science alumnus Jesse Fearrington (B.S. '73) has recently finalized estate gift plans to establish the Jesse Fearrington Scholarship Fund Endowment. The endowment is anticipated to have a value of approximately $500,000.
The endowment will provide need-based scholarships for students in the College of Engineering at NC State University, with first preference going to students from Jesse's home county of Chatham County, NC who are seeking a degree in Computer Science. Second preference goes to students in the College of Engineering; then it would be open to students pursuing any math or science degree. If no student from Chatham County is interested in pursuing such a degree, then the scholarship would be open to any student from a rural county in North Carolina seeking any of the same degrees. Awards will be renewable for up to three additional years, or until the student completes his or her undergraduate studies, as long as the recipient maintains satisfactory grades and academic progress.
Jesse graduated from NC State University in 1973 with a B.S. in Computer Science. He is retired Senior Vice President and Director of Cross Channel Solutions with Wachovia's Retail and Channel Technologies organization. Prior to holding this position, Jesse also served as the Director of Retail Lending and as an architect in Advanced Technology Group. Prior to joining Wachovia in 1996, Jesse worked for BellSouth for 23 years. At BellSouth, Jesse served in several capacities where he focused on implementing new technologies, programmer productivity, and the last five years, designing and implementing networks and desktop equipment for internal BellSouth use.
Jesse has served on the NC State Computer Science Department's Strategic Advisory Board for two terms, and was Vice Chair in 2008, and Chair in 2009.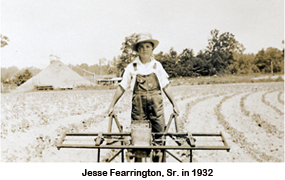 Jesse, a native of Chatham County, NC, attended Pittsboro High School. He and his wife, Barbara, currently live in Charlotte, NC, but they maintain strong ties back to Chatham County. Dating back to 1786, Jesse's family was the original owners of 640 acres of land in Chatham County that eventually became Fearrington Village. They retained ownership of the land until the late 1960's when Jesse's father, Jesse, Sr., began looking for a buyer who would preserve the historic and aesthetic qualities which had made it an important part of the area for so long. R. B. Fitch purchased the farm in 1974 and named the community Fearrington to honor the stewardship of Jesse and his forebears.
The Jesse Fearrington Scholarship Fund is being created to recognize the contribution that NC State University has made to Jesse and his family. Four generations have attended NC State University. John Bunyon "Bun" Fearrington was the first to attend several classes on proper farming techniques hosted by the NC State Extension Service in the 1920's. Jesse's father, Jesse Sr., attended NC State and is a member of the Class of 1942. He went on to be a successful dairy farmer in Chatham County. And Jesse's son, John, is currently enrolled in the Civil Engineering program, and will be a member of the Class of 2012.
For more information on gifting options, click here.
Return To News Homepage