CSC News
August 18, 2011
Annual Welcome Back Bash Scheduled for August 29th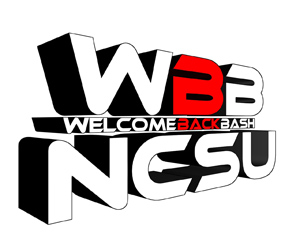 Engineering students, faculty and staff on Centennial Campus (including Computer Science, Electrical and Computer Engineering, Chemical and Biomolecular Engineering, Materials Science & Engineering, Biomedical Engineering, Mechanical & Aerospace Engineering, and Textile Engineering) are invited to attend the 2011 Welcome Back Bash on Monday, August 29th, 5-7:30 p.m., rain or shine, outside on the Masnari Gateway and the brick oval at EB2.
This popular event will feature free food & beverages (BBQ, fried chicken, and all the fixin's, a vegetarian spread, ice cream, tea, lemonade, etc.), games, music, prizes, and much more!
While attending the event, students are encouraged to participate in the special "scavenger hunt" crossword puzzle, which contains clues and information about each participating company and student organization. Students who successfully complete the puzzle can turn it in for a ticket and be entered into a raffle to win one of our great prizes including a 19" LCD TV, gift cards from Target and Best Buy, and much more!
Students also will have the opportunity to interact with representatives of event sponsors including Cisco, Deutsche Bank Global Technology, Duke Energy, NetApp, Norfolk Southern, Northrop Grumman, ROI Revolution, Inc., Tekelec and Wireless Generation. The event is also sponsored by the ePartners Program and the NC State Engineering Foundation.
The event has been planned and coordinated by student leaders in the Engineers Council, as well as CSC & ECE student organizations. Special thanks to all our student leaders who have worked tirelessly over the summer to make this annual tradition a success.
~coates~
Return To News Homepage