CSC News
April 05, 2011
Xiao Selected for Cascadia Innovation Fellowship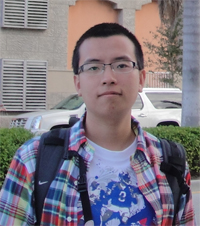 Xusheng Xiao, a doctoral student in the NC State Department of Computer Science, has been selected one of 10 recipients of the Cascadia Innovation Fellowship. Xiao was selected out of 20 finalists and almost 300 applicants from colleges in the U.S. and Canada.
The Cascadia Innovation Fellowship connects world-class computer science and engineering students with some of Seattle's top technology startups. The paid summer internships and $5,000 scholarships are a small part of the rich experience the Fellowship will create for the participants. The Seattle technology community will support the fellows and provide them with networking, education, and insights that will benefit them as they finish school and well beyond into their career.
For more information on the Cascadia Innovation Fellowship, click here.
Return To News Homepage