CSC News
March 15, 2011
Gorham Selected to Attend Richard Tapia Conference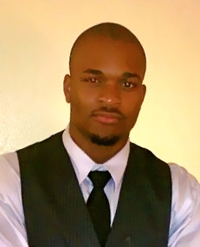 Justin Gorham, a doctoral student in the NC State Department of Computer Science, has been sponsored for participation in the 2011 Richard Tapia Celebration of Diversity Conference (Tapia Conference) to be held on April 3-5, 2011 in San Francisco, CA. Through the Tapia Conference Scholarship Program, he has received a scholarship to cover conference registration, hotel, and travel expenses.
On April 2 immediately preceding the Tapia 2011 Conference, Gorham will participate in the Doctoral Consortium, a one-day workshop that will provide an opportunity for PhD students to discuss and explore their research interests and career objectives with a panel of established researchers in computing and in computational mathematics, science and engineering.
At the Tapia 2011 Doctoral Consortium, Gorham will present his PhD research on "Recovering Configuration Information for Configurable Systems via Symbolic Execution".
For more information on the Tapia 2011 Conference, click here.
For more information on Justin Gorham, click here.
Return To News Homepage