CSC News
February 21, 2011
Fidelity Investments "Leadership in Technology" Series Presents Sandy Costa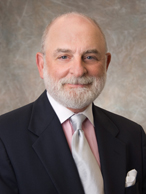 Please join us on March 15th at 6 pm in Lecture Hall 1231 EBII for our 2nd spring 2011 talk in the Fidelity Investments "Leadership in Technology" Executive Speakers Series.
Our special guest speaker will be Sandy Costa, author, lawyer and former President & COO of Quintiles. His talk topic will be "Humanity at Work: Attributes That All Great Leaders Share."
Sandy Costa is a 30 year top level corporate leader. A veteran senior executive renowned for his insights and relational leadership practices honed in the years of explosive growth in the global pharma market. Among many facets of his watch at Quintiles Transnational Corp., he oversaw the successful integration of over 40 acquisitions managing revenues of $1.7 billion and increasing the employee base from 1000 in 9 countries to 20,000 in 31 countries. A gracious and crowd inspiring speaker and author of the book, "Humanity at Work: Encouraging Spirit, Achievement and Truth to Flourish in the Workplace", Sandy has been recognized in a variety of ways for outstanding achievement.
For his complete bio, click here.
Abstract: Sandy Costa helps professionals in the workplace move from good managers to great leaders. In this talk, he redefines a better leadership model of widespread humanity at work that helps workers create meaning, excel and prosper. A proven global leader, an inspiring and interactive speaker and noted author, Sandy Costa has truly given us a new paradigm for experiencing each other.
The event is free and open to the public. Ample free parking is also available.
For directions and more information, visit the series page or contact Ken Tate.
Return To News Homepage