CSC News
November 15, 2010
Hwang and Xie Win Best Student Paper Award at USENIX LISA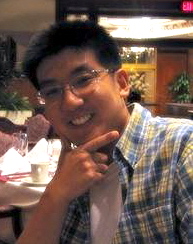 Congratulations to PhD student JeeHyun Hwang (pictured), and Dr. Tao Xie, associate professor of computer science in the NC State University Department of Computer Science, who won the Best Student Paper Award at the 24th USENIX Large Installation System Administration Conference (USENIX LISA) in San Jose, California on November 10th.
Hwang and Xie co-authored this paper with Fei Chen and Dr. Alex X. Liu from Michigan State University.
The paper is entitled "First Step Towards Automatic Correction of Firewall Policy Faults." The research makes three major contributions. First, the research proposes the first comprehensive fault model for firewall policies including five types of faults. For each type of fault, the research contributes an automatic correction technique. Second, the research proposes the first systematic approach that employs these five techniques to automatically correct all or part of the misclassified packets of a faulty firewall policy. Third, the research contributes extensive experiments to evaluate the effectiveness of our approach. Experimental results show that the proposed approach is effective to correct a faulty firewall policy with three of these types of faults.
USENIX LISA is the premier conference for presenting new research in system administration, configuration management, parallel systems deployment, visualization, and security. This conference has a single track for refereed papers.
For more information on the USENIX LISA conference, click here.
For more information on USENIX LISA Best Paper Awards, click here.
Return To News Homepage