CSC News
July 09, 2010
Xie Appointed to ACM History Committee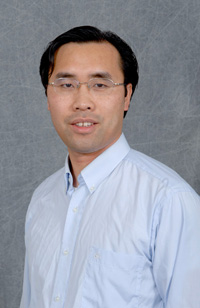 Dr. Tao Xie, assistant professor of computer science at NC State University, has been appointed to the Association for Computing Machinery (ACM) History Committee. The Committee fosters collection, preservation, and interpretation of the history of the ACM and its role in the development of computing. To this end, the committee provides guidance within the Association and carries out activities independently and in collaboration with other groups. The ACM History Committee currently has nine members. Xie's three-year term began May 1, 2010.
In 2009, Xie was appointed to a three-year term as the ACM SIGSOFT History Liaison in the Executive Committee of ACM Special Interest Group on Software Engineering (SIGSOFT). In this role, he started and maintained the SIGSOFT Chronology and the SIGSOFT Community Directory, which records SIGSOFT officers, conferences, awards, etc. He also started and maintained several social media outlets for SIGSOFT including a SIGSOFT Facebook page and a SIGSOFT twitter account.
Previously, Xie started a number of community web sites well known in the software engineering community, such as the Software Engineering Academic Genealogy, Software Engineering Conference Statistics, and Upcoming Software Engineering Conference Map. These community web sites have broadly benefited a large number of researchers in the software engineering research community for years. In his new role as an ACM History Committee member, he is expanding his community service to a broader scope in computing.
For more information on the ACM History Committee, click here.
For more information on ACM SIGSOFT, click here.
For more information on the community web sites started and maintained by Dr. Xie, click here.
For more information on Dr. Xie, click here.
###
Return To News Homepage